Gone are the days of waiting until all team members have made their way to one office to run a project post-mortem meeting. With remote teams becoming increasingly popular, it's now possible and easy to get everyone on board with a project post-mortem through the use of remote team applications. But where do you even start? In this blog post, we're diving into what project post-mortems entail and how to best manage them when your team is dispersed across multiple locations. Let's explore what tools you can use, tips for success, and how running a project post-mortem with a remote team app ensures projects don't just kick off well but conclude successfully too!
What is a project post-mortem meeting?
After completing a project, it is a must to get a retrospect on all the things that went right and some that went wrong. A project post-mortem is essentially a meeting dedicated to the project team members to reflect, learn, and understand how the project can be improved upon. The post-mortem process looks through all the key decisions that were made, starting from the project planning to the project's final results. Learning from the experience with an in-depth discussion provides for better processes and collaborations, so everyone will have an easier time in upcoming projects. Thus the post-mortem meeting isn't just a good wrap-up plan but an integral part of improving your next project and your team's morale!
What is the purpose of a project post-mortem meeting?
A post-mortem meeting gives everyone involved in a project a chance to assess how the project went, whether it was successful or not, and to make sure that everyone understands what happened. By looking back on the project and discussing any issues that may have arisen, future projects can be improved upon. This is where you gather the team's feedback and identify aspects for improvement to create better success rates for projects that you are planning to create.
Project post-mortems are especially important for distributed teams, where miscommunication can easily occur due to being out of sight of each other. As a manager, this may be a big hurdle, but with a remote team app like Time Clock Wizard helping you along the way, a successful post-mortem meeting can be expected.
Make post-mortems a part of your project management process
Post-mortems can play an important role in project management, giving the project team and managers a chance to stop, reflect on what went well and what needs improvement, and use those learnings so as not to repeat the same mistakes and to improve other projects.
Though post-project meetings can be especially tricky with remote teams, that doesn't mean they should be skipped — thankfully, remote meetings like these are easier than ever with all the tools that are available, like Time Clock Wizard. With TCW, managers can easily block a time of the day when everyone sits down to reflect on a project just finished. There is no need to meet at the office, enduring time under traffic.
Want your business to thrive?
Boost your team's productivity and efficiency ratings with time tracking!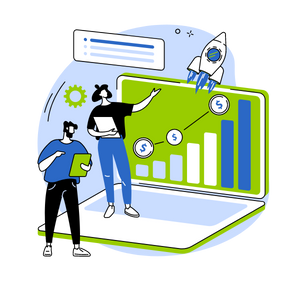 Tips for Running Effective Post-Mortem Meetings
Running post-mortem meetings effectively is key for teams to be able to reflect and learn from their projects and for managers to improve on project management. While it sounds easy to do, an ugly blame game can be ensued (especially if the project failed).
In order to have a successful and productive post-mortem meeting, it's essential to prepare ahead of time, come prepared with questions, create clear action items to address identified issues, and take time for each team member to debrief. By following these guidelines, the team can foster learning and ensure success for the company.
Now, let us look at some of the tips on how to run a project post-mortem with a remote team app.
Send out a post-mortem questionnaire before the actual meeting
There's nothing more important to a project post-mortem than proper planning and preparation. Taking proactive steps before the meeting, such as sending out post-mortem questionnaires to everyone involved in the project process, can greatly help in a successful post-mortem meeting. Sending out questionnaires beforehand allows you and your team to:
Reflect on their personal experience with the project.
A pre-meeting questionnaire has to ask your team members about their experiences during the project. It should pique them to reflect on how they feel before, during, and after the project. This can help you examine how satisfied your team members are with their tasks.
Think of the things they could do next time to improve on a project.
Nothing is perfect, and everything can be improved. During personal reflection, they can think about which things they could have done better or what help they should have asked for to make things better for the project.
Applaud themselves for the good things that they did for past projects.
One way to make your team members feel good about their participation is if they have a chance to pat themselves on the back. A smart questionnaire can help your team members realize their value to the company.
Reflect on how the project managers handled the team.
This can help the project manager be better when handling the team for the other tasks ahead.
Feedback from employees is one of the best ways for a project manager to make sure they get all the feedback needed in order to make significant improvements. This pre-meeting questionnaire can be sent through e-mail a week before the actual meeting. You can send an alert through Time Clock Wizard telling your employees to check their e-mail and answer the questionnaire before your scheduled project post-mortem meeting.
Select a meeting moderator
When it comes to project post-mortem, selecting the right meeting moderator can make or break the team. In selecting a meeting moderator, consider the following criteria.
They have to be actively involved in the previous project.
They can be a member of the team or project managers. Being actively involved with the project to be discussed ensures that they know about what happened throughout the project.
They can gather feedback with an open mind.
Identify someone who can facilitate the team without being emotionally charged. Someone with a lot of experience with post-mortem can do this task.
Can ask open-ended questions during meeting facilitation.
Knowing what to ask and when to ask is a skill that not everyone has. Your meeting moderator should know when to follow up on some discussions and when not to. After all, these meetings can take time if the moderator is unsure when to stop.
. The goal to remember when doing a post-mortem review is to determine what went right and wrong with a project, so be sure to pick someone who can guide the team through an open and honest discussion. An employee with a good working attitude can be your best bet.
Knowing about team performance can be done when you look at work data gathered using Time Clock Wizard. With Time Clock Wizard as a tool for remote teams, you can see how your employees are working – what time they clock in or out, what projects they have accomplished, and how they did the project. This can help you identify who can be the best meeting moderator during the project post-mortem.
Set ground rules for post-mortem meetings.
Post-mortem meetings can be tense, especially with remote teams. Your people may not know each other as much that they are not friends, to begin with. To ensure the post-mortem runs smoothly and that everyone remains professional and on the same page, it is essential to establish ground rules beforehand. Communicate the following basic ground rules when doing a project post-mortem:
The meeting begins on time.
The meeting will start when it is scheduled to start. With TCW, you can block off a common schedule on everyone's calendar, no matter where they are – even if they are in different time zones.
Don't get personal with any team member.
A frequent positive reminder on the TCWs dashboard can help your team members regulate their feelings before the meeting starts. This way, they can process their thoughts before the meeting starts.
Take a break if the meeting gets too heated.
On your TCW's team scheduler, block more time than you may actually need for the project post-mortem. This allows you to have a breathing space should things can too heated during the meeting. There are times when a post-mortem meeting can get out of hand, and it's necessary that you give everyone time to process before going back at it again.
Everyone should speak
Make sure everyone gets a chance to speak but set a time on how long each one can share their thoughts. There will be team members who will have a lot to say. Some will say less. Both are equally important, but there has to be an upper limit and a lower limit.
Everyone in the post-mortem meeting should understand that there is no room for personal attacks and should respect one another's opinions. Set these ground rules in stone to let your team know what to expect in the meeting – it will keep conversations from feeling like criticism and judgment, encourage open dialogue in a relaxed environment no matter the distance, and ultimately help the post-mortem achieve its purpose.
Set a clear meeting agenda.
When it comes to post-mortem meetings with remote teams, a clear and concise meeting agenda serves as the key to success. Developing an agenda for your post-mortem meeting has several advantages.
It allows you to stay on track during each discussion point.
This helps prevent any heated debates from occurring.
It keeps the post-mortem focused on the project's successes and lessons learned.
It helps your people understand what is expected of them and how to best prepare for answering questions about their work on that project.
This ensures that everyone is well aware of the post-mortem process.
Setting a post-mortem meeting agenda allows all parties involved to understand how project completion will be assessed, so there are no surprises or misunderstandings for anyone.
List all the talking points you discussed.
A post-mortem meeting with a remote team is extremely important to ensure the completion of your current project, as well as identify areas of improvement for the next one. During this meeting, it's key to make sure that you have listed out all relevant talking points which will become essential in generating a post-mortem report that everyone can refer to for future projects. By taking careful note of common issues and challenges, you can create standard operating procedures (SOP) that can help prevent any reoccurrences.
Write down potential solutions for each issue.
Project post-mortem meetings are an effective way to analyze the successes and failures of a project – but when you have remote teams, it can be challenging to manage this. Gathering feedback from team members is key, so having a project post-mortem questionnaire can help. Ask for their honest feedback and opinions about what went well and what could have gone better, and then you will have something concrete to work with when finding solutions. Time Clock Wizard can also come into play here – use its features to develop effective solutions that fit your project's needs and make sure everyone is on board with the changes. With Time Clock Wizard and feedback from the questionnaire, project post-mortem meetings with a remote team become much more productive.
Make sure to celebrate wins.
As important as it is to carefully and objectively analyze the successes and failures of a project with a retrospective meeting, taking the time to celebrate your team'steam's wins should also be on your agenda. Team morale can seriously be enhanced by recognizing the hard work of your employees – this keeps them feeling happy, satisfied, and motivated throughout each project. Make sure to set aside time after finishing a project to celebrate and acknowledge the successes that were achieved through everyone'severyone's hard work.
You can also consider giving them a salary increase for the day. This won'twon't be a difficult adjustment with Time Clock Wizard. You can simply click on the salary tab, adjust the salary that you are giving them for the day, and you're done! You also don'tdon't have to worry about that bonus messing up your salary computations. One feature of TWC is its precise salary calculator that shows exactly how much your employee needs to receive.
Rewarding your team shows precisely how much you appreciate the energy that they invested into the success of the project.
A successful post-mortem meeting means success for future projects.
Reflection is paramount when it comes to project success: Post-Mortem analysis and review should be done thoroughly, regardless of how long the entire project itself took or how successful the project was. With Time Clock Wizard, you and your remote team can practice safe reflection by organizing a post-mortem meeting and making sure everyone receives the same information, no matter the distance or the time zone. Use this reliable program to keep a project timeline and results that can show what worked and what didn't so you can plan better for future projects. Download Time Clock Wizard today and see how it can change the way you run your company.