Are you a business leader or manager who is struggling to effectively manage your team? Has it been difficult to create the right system that can handle scheduling and time tracking, plus other workflow tasks? If so, you are not alone. Many companies have found themselves in this situation where they need an easy-to-use solution that will help them organize their workflows and speed up productivity. Luckily, there is a practical answer: Time Clock Wizard (TCW). With its powerful yet straightforward tools, TCW can equip managers with the necessary resources for effective team management across multiple organizations. In this blog post, we'll take a look at how TCW can be used to boost efficiency in any organization. Let's dive into why TCW is the go-to tool for effective team management!
Why Effective Team Management is Important
Effective team management is essential for any company to ensure its success and productivity. Good team management not only cultivates an atmosphere of trust between team members but also allows for effective communication and efficient goal attainment. With effective team management, each team member can recognize their strengths and leverage them for the benefit of the entire group. Time Clock Wizard can help streamline effective team management by providing managers with a better sense of their teams' progress and performance so that they can better use their resources in motivating and managing their teams.
Benefits of Using TCW for Team Management
Managing a team of team members isn't always an easy task, but using Time Clock Wizard (TCW) can make it significantly easier. TCW provides team leaders with useful team management skills such as scheduling team members' shifts, tracking team members' time cards, and tracking team meetings, which allows team leaders to spend more time on tasks they would have otherwise spent time on. By utilizing these tools, team leaders can easily manage their team in the most efficient way possible, ensure that all the team's tasks are completed properly, and avoid any potential pitfalls resulting from poor team management. Ultimately, TCW helps team leaders become better managers for their teams by providing them with better management skills and resources.
Want your business to thrive?
Boost your team's productivity and efficiency ratings with time tracking!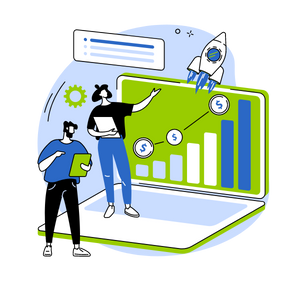 Tips for effective team management
Effective team management is key to having a successful team. It can be difficult to find the right balance between giving team members enough freedom to be creative and productive while still providing direction and clear expectations on tasks. Using Time Clock Wizard can help team managers, as it makes team management easier by providing real-time insights into team member progress and monitored time logs for improved accountability. Good team managers also need strong communication skills, as they will have many conversations with team members throughout the process. This means they must be able to listen closely, understand opinions and concerns, provide active feedback, and build relationships with each team member in order to foster a team dynamic that is both productive and enjoyable. Utilizing the right tools, such as Time Clock Wizard, coupled with having the right team management skills, can really make a difference in creating an effective team culture!
1. Ensure open and consistent communication
Ensuring clear and open communication is essential to effective team management, which can be especially difficult in a remote work environment. Properly understood objectives and expectations can have a direct impact on results. Time Clock Wizard (TCW) can help create an environment of clear understanding between managers and employees. For example, with online time tracking, managers can identify potential weak points in the workflow and address them quickly – saving everyone time and effort! With TCW's messaging system, you can also ensure that clear information is consistently communicated to everyone. Good team management is vital for success, so it pays dividends to use tools such as TCW that give your business an edge when it comes to clear communications.
2. Provide your team with constructive feedback
Effective team management is an important responsibility for any manager, and one effective way to ensure that teams are all on the same page is by providing constructive feedback about each member's job. This means noting areas in which team members may need to improve, as well as highlighting who did a great job in any given task. Fortunately, Time Clock Wizard can help managers with effective team management by making it easier to provide timely feedback and observations. With TCW's real-time dashboard, insights, and notifications, managers can access vital information that helps them stay up-to-date with the progress of their teams. These tools can be invaluable for effective team management, so try out TCW and take advantage of this powerful solution today.
3. Create a positive work environment
Creating a positive work environment is an essential part of effective team management. It's important that team members feel motivated and valued in order to produce results. With the help of Time Clock Wizard, managers can craft a more effective workplace in which productivity and morale are emphasized. By automatically tracking working hours, creating tasks, and organizing calendars, effective team management can easily be streamlined, thus creating more time for managers to focus on improving the workplace atmosphere and motivating employees. Using TCW can help your team create an effective and positive work environment that everyone enjoys working in.
4. Support a good work-life balance
As a team manager, keeping your team motivated and happy is essential for the ultimate success of your business. Especially with the growing number of Gen Zs joining the workforce, it is important to provide tips for effective team management that include supporting a good work-life balance. By introducing tools like Time Clock Wizard, you can create a well-structured environment where employees are contented with their work and feel supported when it comes to their life away from the workplace. Easy-to-use tracking and scheduling applications provided by Time Clock Wizard help to make sure teams are providing a successful and productive performance while staying connected with other areas of their lives they deem important. With this method in place, everyone at your workplace can benefit not only professionally but also personally.
What makes an effective team leader?
Being an effective team leader requires a range of skills. Not only must they have the right strategic skills, but they also are able to solve even complex problems quickly. An effective team manager also needs to be someone that their employees look up to as a role model—someone that displays sound moral principles and fairness in decision-making. To put it simply, effective leadership is essential for successful teams. Understanding time management techniques and getting the best out of your team are essential when running effective teams. Tools like Time Clock Wizard can help achieve this goal by reducing administrative work, empowering employees, and helping them keep track of their work hours more accurately, so managers can focus on what's important – effective team management.
1. Effective managers take accountability for every team member
Effective management begins with the manager taking accountability for their team members – if there's a problem, it should be treated as the manager's own. To ensure individual success, managers need to give each member of the team all the support they require. Good managers are also adept at asking their team members to take accountability too; conducting regular performance reviews, understanding what motivates each person in the team, and providing specific tasks as examples help create an environment of trust where everyone feels valued and works well together. Additionally, tips like those available through Time Clock Wizard help to establish effective teams that feature clear communication lines, a unified goal-oriented focus, and consistent monitoring of work progress. When these elements are intertwined properly, with every team member held accountable accordingly, a well-managed team is born.
2. Effective managers have strategic team management skills
Effective management responsibilities extend beyond setting goals and expectations for their team. They must also be proficient in analyzing labor data to best lead an entire team to achieve their desired performance. With the help of tools like Time Clock Wizard, they can accurately forecast everything based on the data they collect. Skilled managers not only recognize how essential it is to utilize the information that tracking tools provide, but they also understand how vital it is to use the gathered data in a meaningful way and apply it to improving team performance.
3. Effective managers are well-prepared to give feedback
An effective manager is always prepared to give feedback to all the members of the team. By providing constructive discussion, managers can help contribute to the team's success and create a positive workspace for everyone. However, it's important for all managers to have enough data and resources in order to support their observations and ensure that their employees do not feel attacked as they are being given necessary points for improvement. With Time Clock Wizard, managers can easily keep track of employee performance so that they are always well-prepared with all the information before giving out any type of feedback.
4. Effective managers support open communication
Effective leadership style is essential for a successful team. A good manager can easily facilitate open communication between team members, boosting collaboration and productivity. Moreover, they provide goal-setting guidance to ensure everyone's efforts are directed in the same direction. Time Clock Wizard can be very helpful in this regard, as it encourages effective team management and makes it easier to track each individual's progress at all times.
5. Effective managers make their employees feel good
Effective managers recognize how effective collaboration between team members can lead to better results, and they understand the importance of having a well-functioning team. They know how to encourage communication between all members and provide effective tips for effective team management. By having effective conversations with their team and discussing goals and tasks, effective managers can ensure that everyone is focused on the same goals while also making sure that everyone feels appreciated and supported in their positions. Effective managers make clear boundaries while still supporting their employees in learning from mistakes, offering guidance, congratulations, and thanks when appropriate – in doing so, they foster a healthy environment for effective teamwork.
Effective Team Management with Time Clock Wizard
Using Time Clock Wizard for effective team management is a great way to discuss team members' progress, boost collaboration, and ensure everyone is on the same page. Taking advantage of all that TCW offers can improve workflows and help you stay up-to-date with your team's needs.
To begin, make sure everyone knows how to use the service, so there are no hiccups in the tracking process.
Start by going through the basics of using Time Clock Wizard. A comprehensive tutorial will ensure you have all the necessary information to streamline your time-tracking journey. We don't want any of its valuable features to be undiscovered! Be sure the whole team can access the dashboard and knows how to add entries, run reports, and make updates as needed. Using these simple steps, we'll be on track to successfully monitor all attendance numbers with ease.
Similarly, it's important to let your staff know the benefits that time tracking brings and how it can help them stay organized.
It is essential to fully inform your staff about the advantages that come with time tracking. This tool can help develop workplace organization and keep tasks clearly laid out. By being organized, work can progress faster and smoother; this will be what everyone strives for! Going the extra mile with the implementation of time tracking offers staff insight into where precise inefficiencies may lie, which helps to pinpoint how productivity can be resiliently improved over time. Moreover, they'll know information is well-tracked and constantly updated, so deadlines are assuredly met without any glitches. Ultimately, proper communication around the purpose of time tracking allows your staff to efficiently use it as a device to streamline their process.
With TCW, you can also assign tasks as well as schedule upcoming team building events, or set staff goals.
At TCW, it's easy to get the team on track. Assign specific tasks and track progress together so everyone stays organized and productive. Keep team morale in high gear year-round by scheduling fun upcoming team building activities! Now there's no excuse for procrastination. Plus, set meaningful and achievable staff goals to keep your team motivated and invested in their work in the long run. With TCW, it's never been easier to create a healthier, well-rounded team atmosphere!
So while it's great for tracking progress, there is plenty more that TCW offers to make managing your team less stressful and more efficient.
Get Started Now with Time Clock Wizard for Optimal Team Management
If you're looking for a reliable way to manage your team, Time Clock Wizard is the perfect solution. It helps you easily track progress and monitor team members so that you can ensure everyone is on task and working efficiently in order to meet team goals. Plus, their Pro Account is free to use for 14 days, so you can try it out before committing. And if the Pro Account isn't for you, then the basic time clock is free of charge and comes with unlimited users – so why not give it a go? Get started now with Time Clock Wizard and see how it can help your team reach their fullest potential.