Working remotely is changing the way we do business, and it has its perks—including cost-efficiencies, marketing automation, and online business applications that have enhanced productivity and provided a different approach to project management. However, the other side of the coin shows how it can be difficult to conduct team communication and team management if employees are working virtually.
Bitrix24 is one popular choice when it comes to time tracking and staff collaboration, but there is an even better option with Time Clock Wizard (TCW). In this blog post, we'll explore how TCW can provide an effective alternative for remote team managers who need maximum productivity with minimal fuss. Keep reading to discover why TCW can outperform other management systems like Bitrix24 – more bang for your buck in all the best ways!
Why would you want a Bitrix24 alternative?
When it comes to project management for remote teams, there are a variety of software tools and programs available. Bitrix24 is one popular team management platform, but not the only option. There are good reasons why you would want a Bitrix24 alternative, and here are some of the cons of using Bitrix24.
1. Lack of an intuitive interface for users
Bitrix24 has been reported to have an unfriendly user interface. While it is one of the famous platforms for project management, it does not serve what it promised. There were reports that it was hard to set up and hard to customize. Even that, they do not provide enough customer support, which ends up for some companies to lose their investments in productivity tools.
Now, if you don't want any of that, a good alternative is Time Clock Wizard. This project management software has a much more user-friendly interface when compared to Bitrix24. You can easily set it up, it's easy to understand, and with a basic knowledge of website use, your employees can easily see the ins and outs of the platform. With powerful tools and an easy-to-navigate user interface, Time Clock Wizard provides a great alternative to Bitrix24.
2. Expensive pricing
When it comes to pricing plans of management tools, businesses want value for their money. Bitrix24 seemingly offers a good price for their services. However, there are reports on how you don't exactly get the service that you are paying for since their reporting is terrible, their user interface is unhelpful, and the customer service gives you more problems instead of solving the ones that you've come forward with. Their tech support is also unhelpful, which creates more problems for most users.
It's a good thing that there are a variety of software solutions available as Bitrix24 alternatives. When the price is a concern, and you still want to take advantage of project planning solutions, Time Clock Wizard is worth considering. It offers many of the same features in comparison and may even be better in certain areas when it comes to remote team collaboration.
3. Lack of customer support
While Bitrix24 promises the best customer service, some of its previous customers feel that they did not get what they paid for in this area. There are reports that their technician does not provide any helpful solutions but forwards articles unrelated to the problem at hand.
To enhance productivity, you have to consider a responsive and intuitive platform like Time Clock Wizard. Unlike Bitrix24, TCW ensures that all problems when it comes to website interface are addressed should they happen.
A project plan for remote teams can get tricky without the proper tool. Good thing there are excellent alternatives to Bitrix24, like Time Clock Wizard. It is a better project management software that boasts many of the same key features – and more! Plus, its user inter In addition to project scheduling capabilities, Time Clock Wizard also has a range of other project management tools, making it ideal for time-sensitive tasks. With its user-friendly design, this Bitrix alternative can help improve your remote team's productivity by simplifying project tracking and communication between team members.
What is Time Clock Wizard?
Time Clock Wizard is an online time clock that also doubles as a schedule maker and project planner. It's a powerful yet simple remote tool perfect for growing teams and large enterprises.
Aside from that, it offers key features like employee scheduling and payroll reporting. It also has an extremely proficient and professional customer support service that you can reach through phone, chat, or email during weekdays. TCW will not leave you hanging and ensures that you have everything you need to manage remote teams in only one app.
From scheduling employees to tracking time and monitoring productivity, Time Clock Wizard helps teams increase efficiency with affordable prices for businesses. With its easy-to-use interface, users can access real-time analytics on anything from employee performance to project deadlines. Whether you're a small team or a large corporate business, Time Clock Wizard is the perfect Bitrix24 alternative. It's a comprehensive suite of features without the hefty price tag.
Want your business to thrive?
Boost your team's productivity and efficiency ratings with time tracking!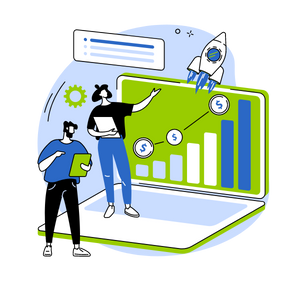 Pricing Plans: TCW as One the Best Bitrix24 Alternatives
Managing projects remotely can be a tricky affair, especially if you're looking for a free solution. Bitrix24 and Time Clock Wizard are key contenders in the project management market, both offering key features such as resource management and task list builders. Comparing their subscription-based plans, depending on your needs, Time Clock Wizard may offer the best selection of tools for teams with larger numbers of users who are looking to save on operational costs- whereas Bitrix24 comes equipped with many more advanced features that bigger teams may need to take their efforts to the next level. Ultimately, both platforms provide secure and comprehensive solutions when it comes to managing remote teams, but it all boils down to details. Let's look at their pricing plans and how their free plan differs from one another.
For a free plan, your company can harness remote employee time tracking and an online time clock. You are also provided phone, chat, and email support. This can be accessed by unlimited users.
For the Value Plan of $19.95 per month for unlimited users, your company can employ remote employee monitoring, access to timesheet reports, availability of android / iOS mobile apps, as well as manager SMS and email notifications system. To manage tasks, their value plan provides an interesting feature that makes TCW one of the best Bitrix24 alternatives.
For their Pro Plan, you get the advantage of their Value Plan plus more! Its price starts at $39.95 per month for 50 users. One of the interesting features that can be accessed with a Pro Plan is its photo capture at clock-in, ensuring that the employee you assigned to the task is the one who shows up. There is also a GPS employee locator ensuring that when you assign tasks to a certain place, your employee will be there exactly. Your business can also access the real-time activity stream helping you monitor all the different projects your business is working on.
If you get the Enterprise Plan for $179.95 per month, unlimited users can access TCW, you get all the features of the Pro Plan, plus you get priority support and a dedicated account manager. When it comes to pricing, Time Clock Wizard tops the list of Bitrix24 alternatives.
Bitrix24 Pricing Plans
5 GB of data for their features for team collaboration, tasks, and project management.
24 GB of data for $61 per month with the same service as the free plan but with the online store included.
100 GB of data for $124 per month. With their standard plan, you can also access their marketing features and online document storage.
1024 GB of data for $249 per month. Add-ons include sales intelligence, automation, and customer support.
TCW Key Features
Time Clock Wizard offers project management tools that allow you to manage tasks, track time spent, and keep an eye on project progress all in one place. TCW is the perfect solution if you are looking for a system with all the key features, such as project planning and setting project milestones in a dashboard view. To specify, here are the key features of Time Clock Wizard:
1. Employee scheduling to easily plan workdays
Time Clock Wizard is the optimal employee-scheduling tool for businesses of all sizes. It's one of the best Bitrix24 alternatives and allows you to sync your team calendar with Google Calendar. Easily schedule tasks, approve changes, create private groups, set up time off, and more! This tool makes it simple to optimize your workforce and maximize productivity.
2. Online time clock for full visibility of employees
With TCW's online time clock, employers gain full visibility of their employees' activity and can ensure everyone is working on their tasks. This approval tool makes managing approval requests for paid time off or schedule switches easier than ever. It can also be integrated with other communication solutions, such as video conferencing, for seamless communication. This eliminates the need to manually calculate employee hours and improves payroll processing. In addition, TCW allows you to schedule tasks in advance and input their end dates to ensure the timely completion of projects.
3. Payroll reporting in only one platform
Time Clock Wizard makes payroll reporting simple, with all your tracking needs right at your fingertips. Their stand-out features can be incorporated with video conferencing tools, allowing for easy connectivity between employees and employers. From their online application, you can get a detailed view of the time spent during work hours. Files can be easily shared and stored safely in other congruent apps, with reminders using TCW's instant reminder feature, reducing clutter from messages and emails. What's more, the platform provides different pricing plans to suit your budgeting needs and make payroll calculations stress-free.
4. Instant Alerts for effective communication
Time Clock Wizard is a great time management tool for small businesses with its many features that offer time spent monitoring and time tracking. With the alerts feature, it creates instant updates and notifications, so time-consuming meetings are no longer needed to check in or discuss simple updates. With Time Clock Wizard, efficiently spend time on the most important tasks at hand while getting timely alerts whenever anyone needs updating – no need to waste time checking emails!
5. PTO Reports to improve productivity as your business grows
With additional features like Paid Time Off Reports, businesses can utilize Time Clock Wizard to help manage their growing team. As your team gets bigger, it can be hard to keep on top of who is taking time off and when they are taking it. That's where Time Clock Wizard comes in! Instead of expensive manual calculations or spending money on additional software packages, this time tracking solution offers a comprehensive look at vacation, sick days, and other PTO usage with easy-to-navigate reports.
6. Photo Capture at time in
Time Clock Wizard is the perfect solution for companies who are looking for an affordable and efficient way to track their employees. With TCW's feature that requires a photo capture each time an employee clocks in, so expensive pricing caused by fraudulent activities and buddy systems can be avoided. Furthermore, TCW is a great Bitrix alternative by providing features like issue tracking and small deliverables with minimum effort. This revolutionary system allows businesses to streamline their operations with ease.
With TCW's time tracking, which includes weekly timesheets and hours worked by project functionality, you can keep your remote team on track with their work. Furthermore, Time Clock Wizard is easy to set up and intuitive to use without sacrificing features. That's the big picture as to why TCW is such a great alternative to Bitrix24 when it comes to both big and smaller deliverables for virtual teams!
Other Bitrix24 Alternatives
Finding a good alternative to Bitrix24 can be somewhat confusing. Truthfully, there are many options out there, but most of them come with expensive pricing plans and lack features that make it easy to track employee hours and manage payroll.
Time Clock Wizard is the perfect solution for businesses that want an affordable yet powerful time management tool. TCW offers all the features you need without breaking the bank! It's also incredibly easy to set up and use, so you can start managing your team efficiently in no time.
What Makes TCW Better than Bitrix24 as a Project Management Tool?
Time Clock Wizard has been hailed as a reliable tool, providing all the features that remote teams need to always stay connected and on task. It includes project plan views, automated project tracking, and usage of project templates custom-tailored to different needs. Compared to Bitrix24, TCW is less expensive and provides more intuitive project management and task organization than other tools do. Furthermore, with Time Clock Wizard, you get access to sophisticated analytics that give you a bird's-eye view of your project's progress and make managing multiple projects easier than ever before. All in all, it's easy to see why TCW is quickly becoming the go-to project management tool for modern remote teams!
Want your business to thrive?
Boost your team's productivity and efficiency ratings with time tracking!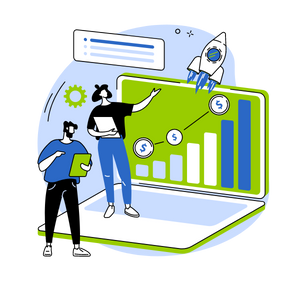 Time Clock Wizard: One of the Top Bitrix24 Alternatives for a Scalable Project Management Platform
Time Clock Wizard is emerging as a top alternative to Bitrix24 when it comes to project management and task planning. Their basic plan has all the features you need to maximize task performance and optimize your project plans. Their free plan also works well if you simply need the clock in and clock out features. Employees can log their hours and monitor tasks completed in real time – making remote team collaboration easier than ever! Plus, no matter what plan you choose, you'll have access to all the powerful tools needed for effective task management – making Time Clock Wizard one of the most scalable Bitrix24 alternatives available.
Time Clock Wizard: Best for Time tracking
Time Clock Wizard is quickly becoming the industry standard when it comes to task management and remote team management. No one beats it when it comes to time tracking. Its simplicity and friendly user interface are what make all the difference.
Time Clock Wizard: Best for Task management
Time Clock Wizard has made task management an easy task. Whether it's the time to project plan, set deadlines, track accomplishments, or even payrolls; this software is a great alternative to Bitrix24 for remote team management.
TCW: Best for Resource management
Time Clock Wizard (TCW) is an excellent choice due to its unparalleled features and pricing plans. It offers a comprehensive basic plan for remote teams, which includes task tracking, task assignments, importing of schedules to Google Calendar, and task management. Moreover, TCW has a free plan that allows unlimited users to use its online time clock. If you are looking for a great alternative to Bitrix24 when it comes to managing your remote team, Time Clock Wizard is an ideal choice with plenty of capabilities at a budget-friendly price point.
Project Management at the end of your fingertips
Time Clock Wizard is the perfect task and project management tool for those looking to upgrade their team efficiency. With just a few clicks, you can plan out your projects with task assignments, due dates, and task duration. Best of all, they have a free plan where your business can harness their online time clock without the price tag. Their basic plan is an economical solution to traditional project-planning software such as Bitrix24 – and it's even easier to use on the go. With its task-management tools at your fingertips and real-time view of your employees' progress, TCW can save you valuable time. You can now easily do those tedious processes of employee attendance tracking, payroll summary report generation, and task progress updates, in only a few minutes. So if you're looking for an alternative to Bitrix24 or any other project planning tool, consider Time Clock Wizard: An effective and efficient platform with no hidden costs!
Time Clock Wizard: The Best Alternative for Bitrix24
In conclusion, Time Clock Wizard is a great alternative to Bitrix24 for remote team management. It offers an easy-to-use yet powerful interface and a range of features, from task tracking to resource management, that make it the perfect choice. Not only is TCW much more affordable than the best Bitrix24 and other alternatives, but its user-friendly design makes it one of the top picks when it comes to the best project management software out there. Moreover, TCW provides a comprehensive view of your team's performance which allows you to easily identify areas that need improvement and make quick adjustments as needed. With Time Clock Wizard, you will have all the functionality of a reliable streamlining tool right at the tips of your fingers. So if you are looking for a Bitrix24 alternative, look no further than Time Clock Wizard!